Window Wanderland
An exciting take-part-at-home project, lighting up Sydenham's street each December!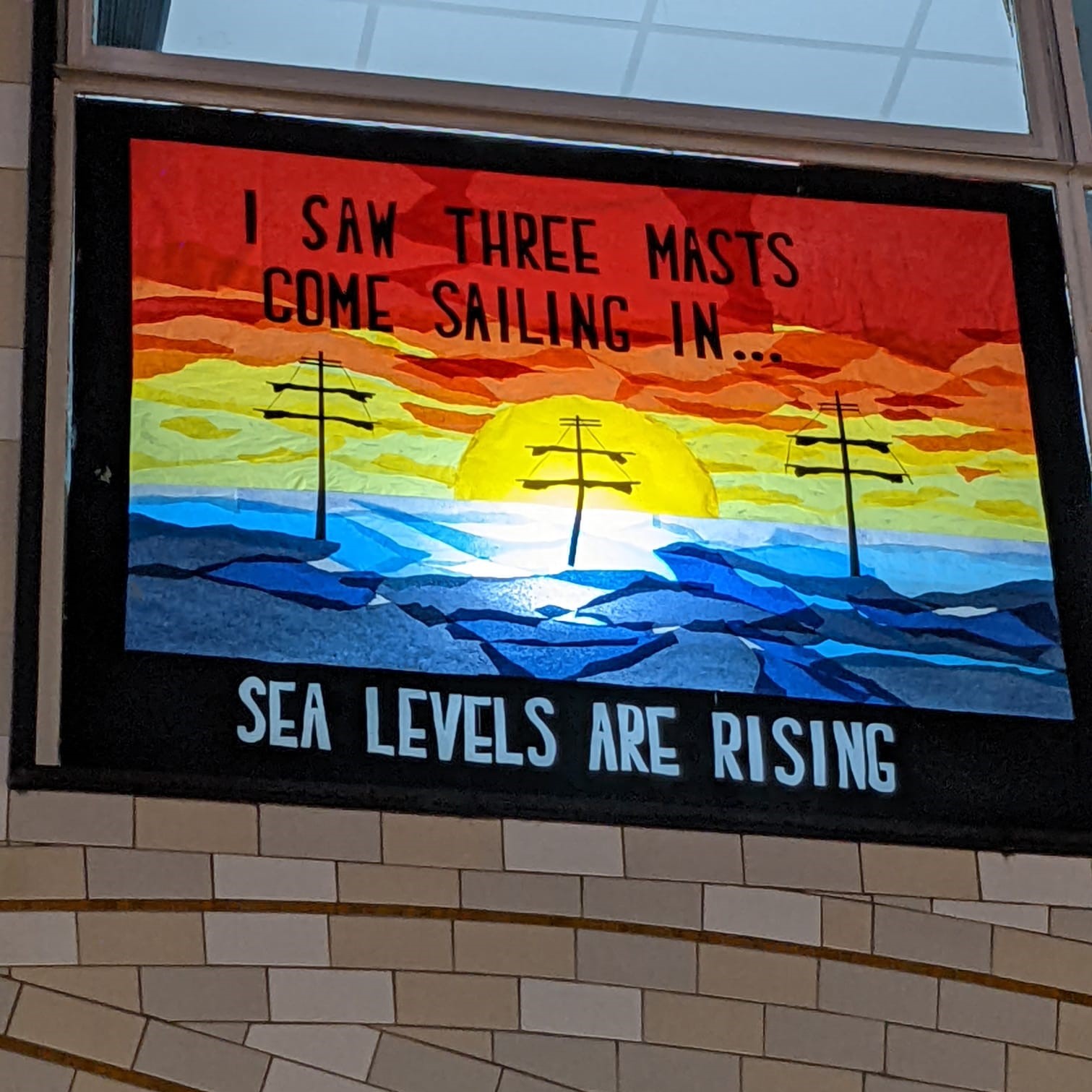 A world of exciting displays in 2021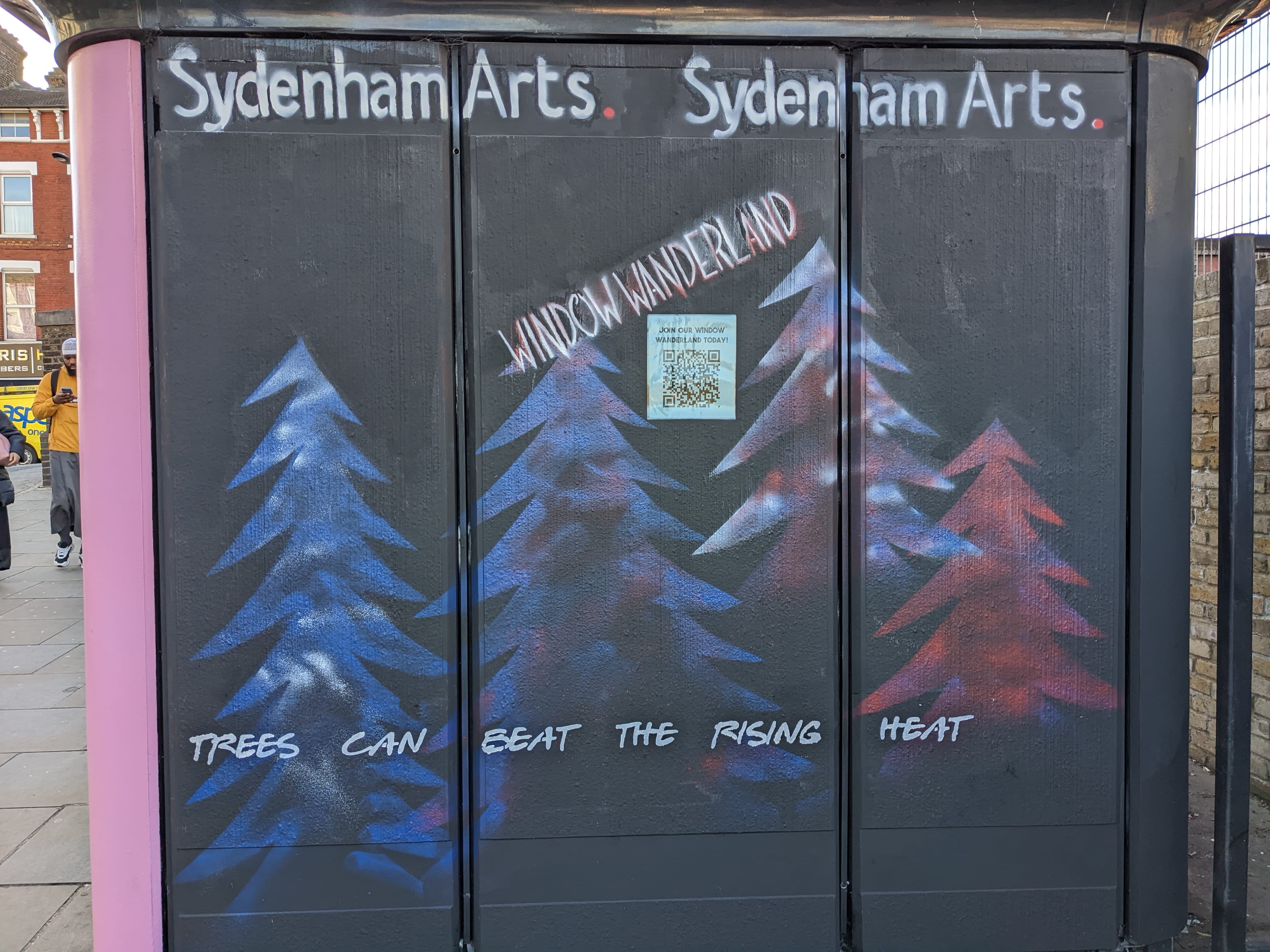 This past year, we had 40 participating windows, spread throughout our High Street and the surrounding area.
We saw some spectacular windows, and also utilises the new public art space in Sydenham Station Approach for our message to be green, and plant more trees!
Gallery
Here's a selection of some of our windows, and our window making workshop!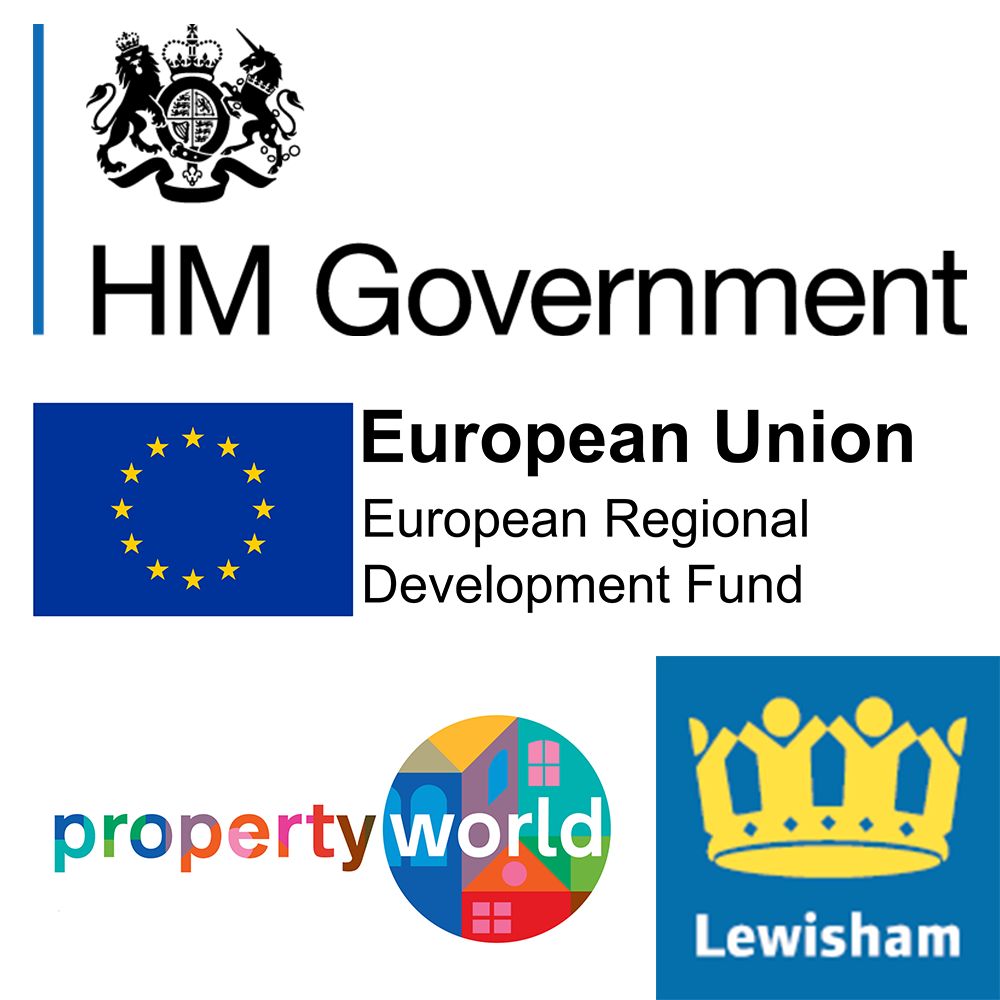 The project was made possible with the generous support of Property World, European Regional Development Fund (ERDF), HM Government and Lewisham Council.
Thanks to all businesses and residents who participated, and we hope to see you taking part again in 2022!