Jobs & Opportunities
Here's where you'll find all out latest opportunities to work with us, or be part of one of our latest projects.
If you are interested, or want to learn more about the opportunities please contact James Hodgson on james.hodgson@sydenhamarts.co.uk.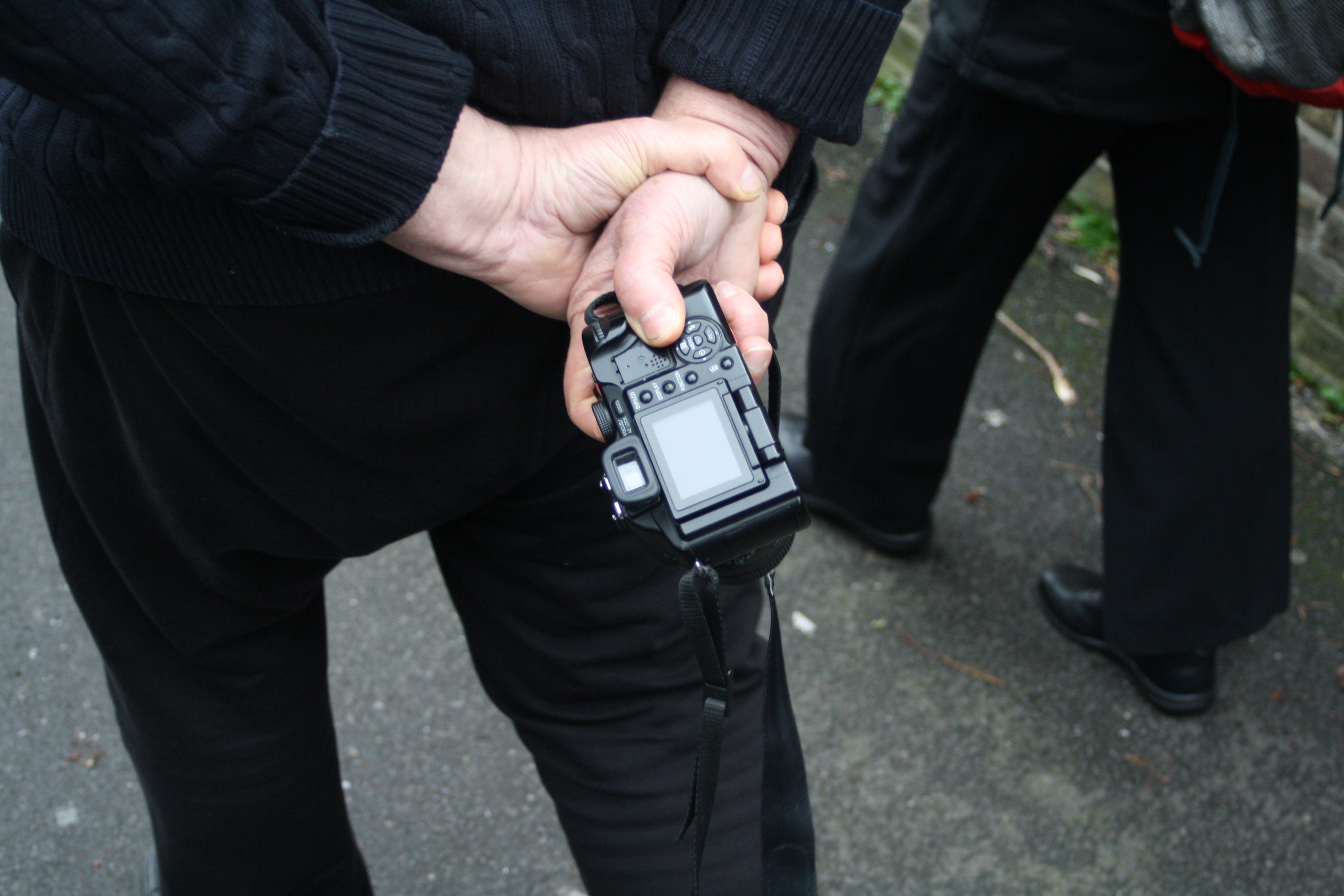 Jobs
There are currently no open opportunities.
Opportunities
Creative Mentoring Pilot- Register of Interest

Are you a young creative, living in Lewisham, aged 16-25? Have you and your mental wellbeing been negatively impacted by the Covid-19 pandemic, and struggling to move forward with your creative career?

Sydenham Arts are looking for registers of interest from young people who would significantly benefit from a FREE short programme of creative and skills workshops, with the option for mentoring from industry professionals.

This pilot programme of START: Creative Futures will give young people living in the borough of Lewisham a career kickstart with useful skills, knowledge, and support, to help rebuild confidence and personal goals to get back your creative mojo!

This short course, will include a range of workshops, from creative skills masterclasses, to workshops built around gaining employment (i.e. application writing, interview techniques) and furthering your own creative outlets- project management, marketing your work, fundraising etc. We will also aim to pair you with a mentor from the creative industries, to help set personal goals and provide guidance.

The programme will run between April and May 2022, and you will need to attend a minimum 8 sessions. Eligibility will be through a fast-tracked social-prescribing referral- we will provide details to interested individuals.

To register your interest, please send responses to the following few short questions in an email to james.hodgson@sydenhamarts.co.uk, by 10th March, Use the email Title - 'START Pilot register of Interest' :

Full Name:

Age:

Home Postcode:

In 50-100 words, what has been the impact of Covid-19 on you, your health and your work, and what would you get out of the programme?:

Volunteer Creative Mentors

We are currently seeking expressions of interest to be part of a group of Volunteer Mentors for a new programme we hope to run in 2021-22. This programme will support young aspiring artists and creatives from all disciplines to break into the industry, and continue to follow their creative careers following the devastating impact of Covid-19.

The programme, subject to funding, will match young people with a Mentor, who will meet regularly (online or in person depending on restrictions) to set goals and targets. Volunteer Mentors will be recruited from a diverse array of experiences and backgrounds, but you should have a good knowledge of your field in the arts; this might be as an artist, or a professional in the industry (i.e. Technician, Project Manager).

The programme will also offer a range of masterclasses and workshops- it is likely some Volunteer Mentors will have the opportunity to run some of these (paid).

If you are interested, or want to learn more about the opportunity, the commitments or the role itself, please contact James Hodgson on james.hodgson@sydenhamarts.co.uk

Our commitment to Diversity & Equality

Sydenham Arts is committed to promoting community cohesion and improving access to, and equality and diversity throughout, the arts and cultural sector. As an organisation based in an area of such rich and diverse cultural and ethnic heritage and experience, we have been, and always will be, determined to be pro-active in ensuring the ways we work are anti-discriminatory and help promote equality and diversity in the wider community and for people of all protected characteristics*.

The impact of the Covid-19 pandemic and the response of the arts to the urgency of Black Lives Matter have prompted us to consider how we engage with and support our community, and what we can do better. We know that actions speak louder than words – this is why we are committing the time, energy and resources to work towards further strategic and physical change within our organisation, so that we are in a strong position to tackle these challenges now and in the future.

What we are already doing:
– Seeking to recruit new members to our Board of Trustees, to ensure the Board reflects more closely our community and beneficiaries of our work.
– Keeping our policies, procedures, and practices under review to ensure all aspects of our work, including recruitment, our work with collaborators, artists, practitioners and our audiences are equitable and do not favour people from any background or characteristic over another.
– Giving special emphasis to running projects and programmes which respond to equality and diversity injustices and provide opportunities for disadvantaged or under-represented groups.
– Improving accessibility across programmes.

Our Ambition now is to:
– Increase the diversity of our non-executive leadership to reflect our community, with the ambition that by 2023 at least 40% of Board members will be Black and Ethnically Diverse.
– Increase the number of applicants for new roles/vacancies from people who are Black and Ethnically Diverse, Disabled, LGBTQ+ and with other protected characteristics.
– Promote and maintain greater participation from diverse audiences which are better reflective of our local community.
– Encourage community engagement in the planning and development of some aspects of our artistic programming (e.g. through collaborative projects with young people, disabled audiences etc)
– Implement further measures to monitor and maintain balance in our workforce, volunteer and artist representation.

*Protected characteristics under the Equality Act 2010 are age, disability, gender reassignment, race, religion or belief, sex, sexual orientation, marriage and civil partnership and pregnancy and maternity.