Collage and Stitch with Natural Dyed Fabrics
Use natural dyed fabrics and threads to create a simple but effective collage piece.
Date

Sun September 4, 2022 2:00PM

Location

Forest Hill School, Dacres Road, SE23 3XN
Book Now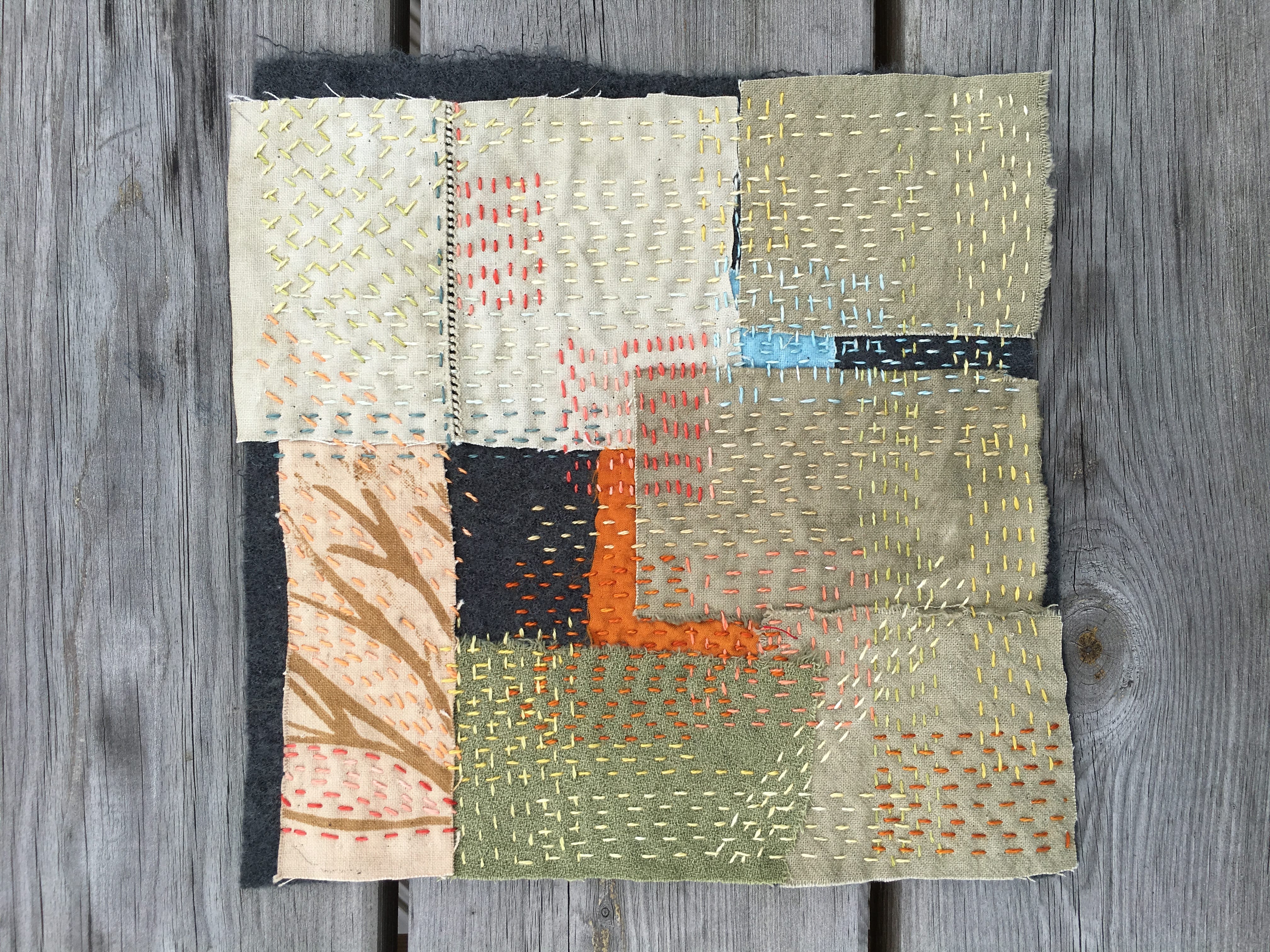 Overview
Learn to make a simple collage with Linda Litchfield, using scraps of fabric and threads dyed with plants, piece and hand-stitch onto a calico ground. All materials provided.
For adults and accompanied children, minimum age 8 years.
Workshop takes place from 2-3.30pm. To book a place, email hello@lindalitchfield.co.uk
FREE