Colombian Traditional Drumming Workshop
Welcome to the symphony of La Comba!
Date

Sun September 10, 2023 1:45PM

Location

Venue 16: Forest Hill School
Book Now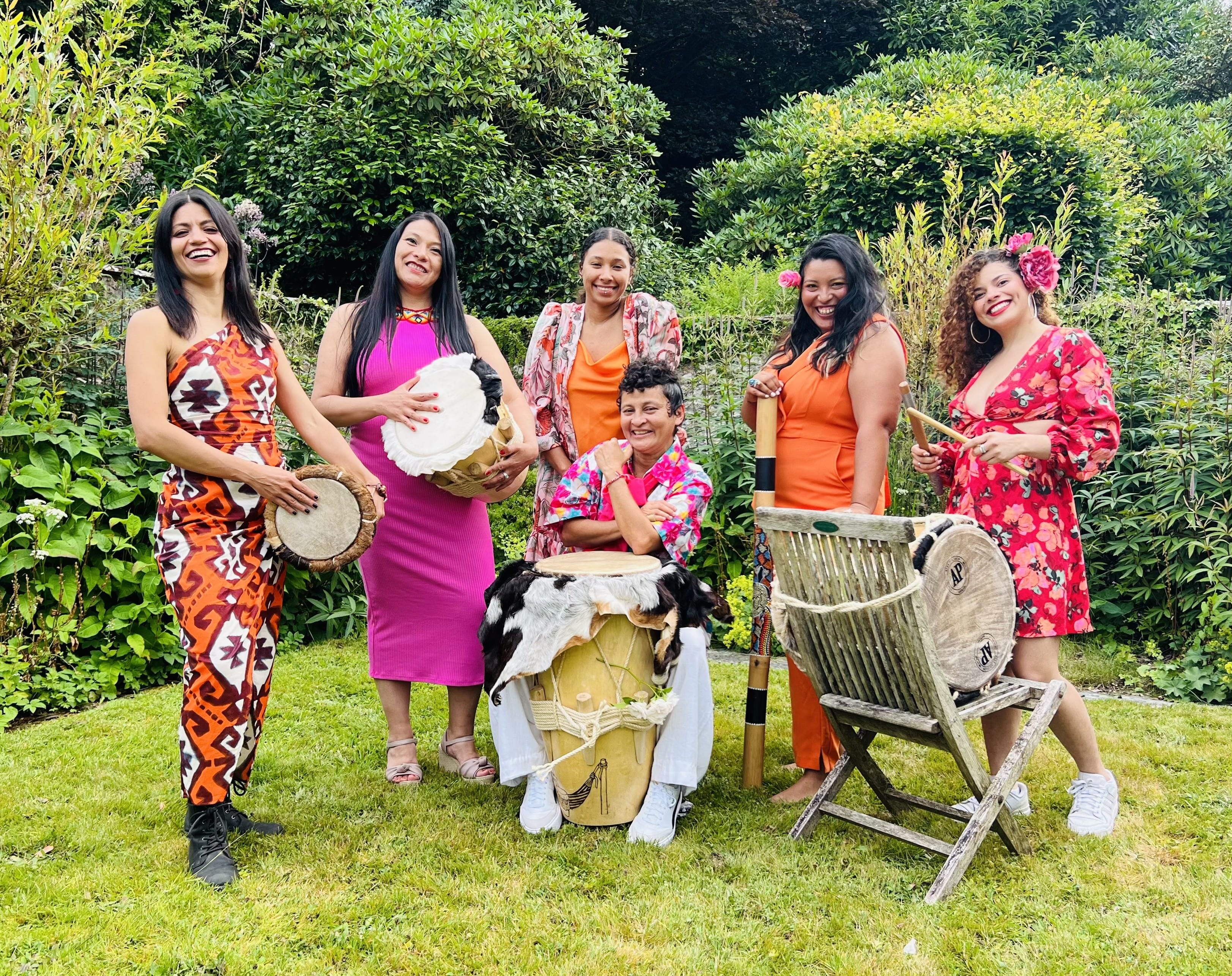 Overview
A vibrant collective of Colombian heritage women, we've immersed ourselves in the enchanting world of folkloric music. Our drumbeats echo cumbia, bullerengue, fandango, and garabato, resonating with ancestral stories of resilience and celebration. The drum has become our channel to empowerment and spirituality, bridging the past and present. We invite you to join us in discovering your inner rhythm, connecting with your heritage, and embarking on a soul-stirring journey. La Comba is not just music; it's a path to self-discovery, weaving our stories with the beats of our ancestors.
Price: £5 (if bringing own drum), £10 (drum provided by us).
When booking via email (link above) please specify the date you wish to attend and whether you will be bringing your own drum or need one providing.