Common Cloth - Communal Weaving
Learn to weave on our giant 3 sided loom at this communal weaving workshop.
Date

Sat September 9, 2023 11:00AM

Location

Venue 7: Leo Cafe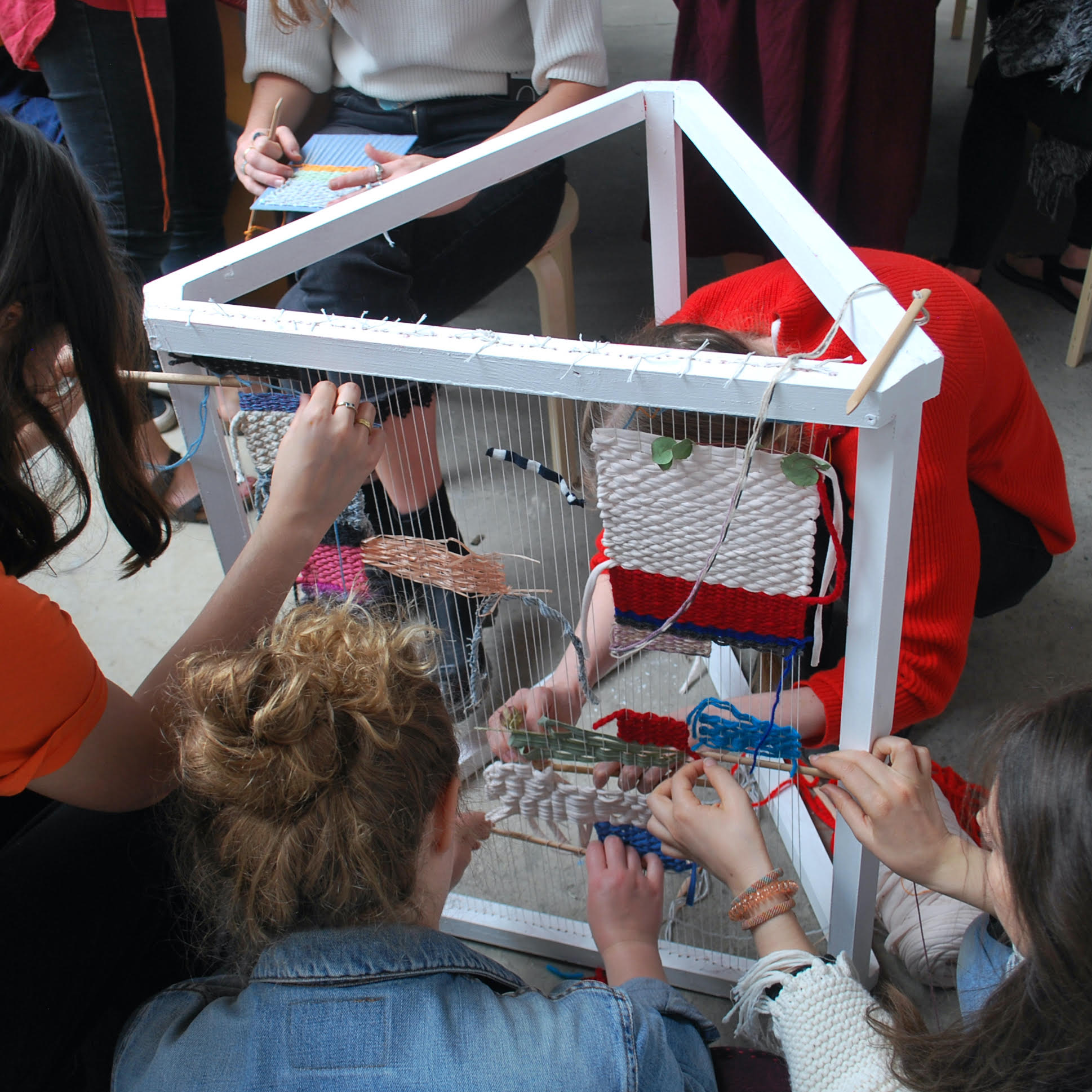 Overview
A drop-in workshop for people of all ages, you will be taught the basics of tapestry weaving and help to create a Sydenham Community Tapestry.
Free to take part, but £5 donations are very welcome. Come and drop in from 11 am until 1 pm.