Collaging Faces using Found Materials, Pencil and Pastels
Join an exploratory collaging session to create images of heads and faces, led by Paul Tymkow.
Date

Mon February 20, 2023 12:30PM

Location

The Sydenham Centre, 44A Sydenham Road, London SE26 5QF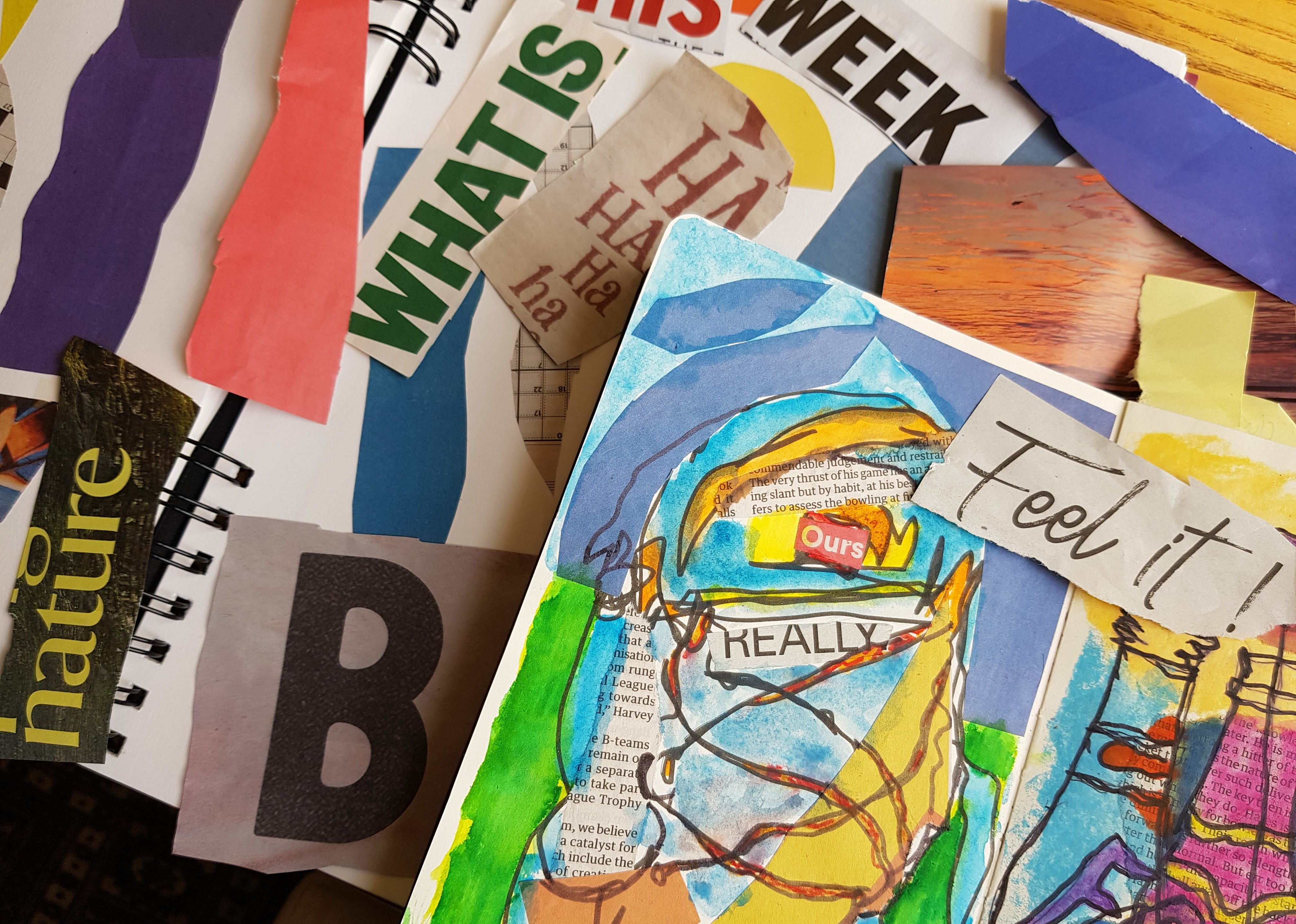 Overview
This eco-friendly collaging session will explore the use of differing materials to create visually and texturally exciting pieces, before supplementing the work and adding highlights using water-based media such as watercolour pencils. The focus will be on creating interesting or amusing images of heads and faces.
Make sure to bring along any scraps of material or items you'd like to incorporate into the collage.
To join this workshop simply drop in on the day, or email enquiries@sydenhamarts.co.uk - this helps us know how many people to expect.