Downpour
Join us for an immersive installation, devised and designed by artist Alya Kautsaranti.
Date

Sat June 24, 2023 6:00PM

Location

Upstairs at the Sydenham Centre, 44A Sydenham Rd, SE26 5QX
Book Now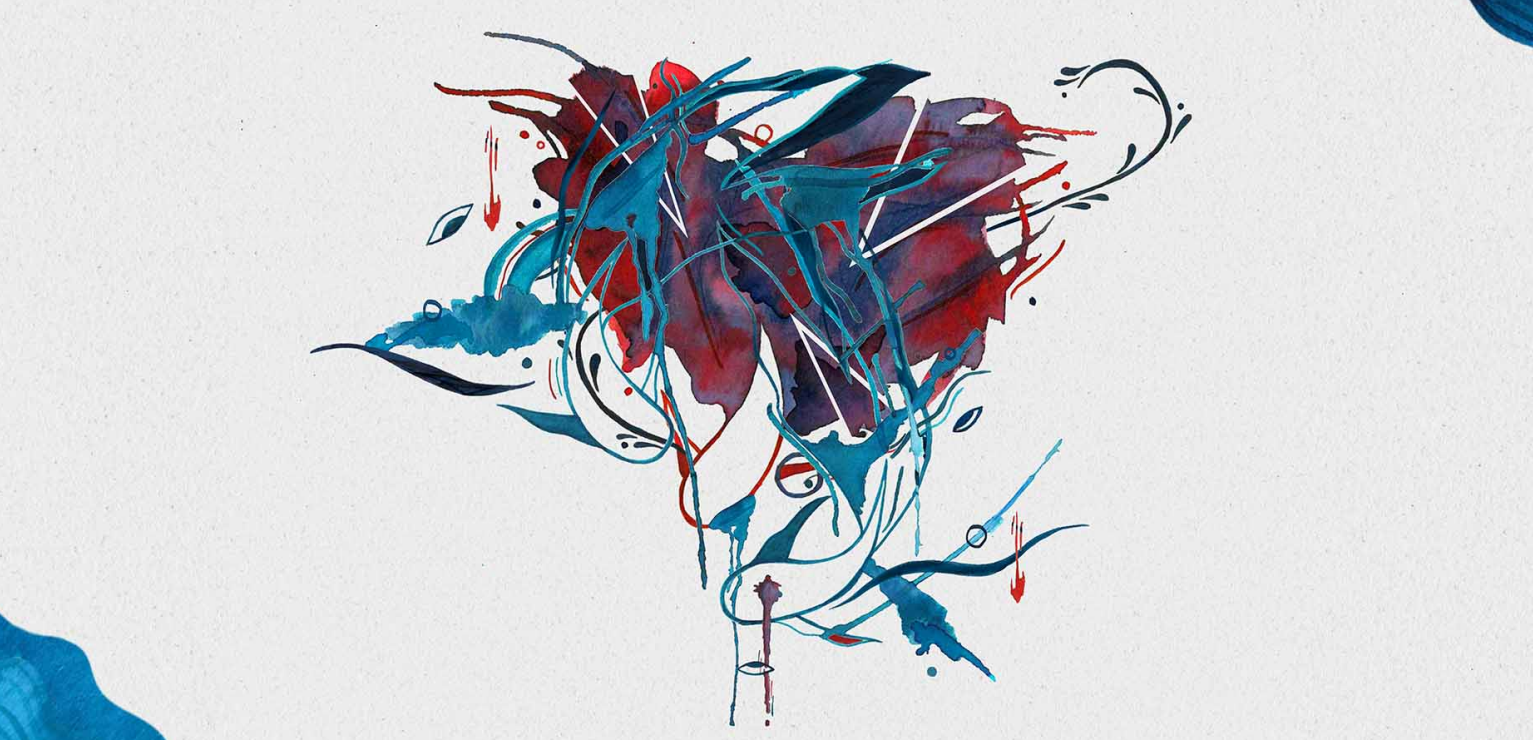 Overview
Downpour is a unique and engaging exhibition experience; created through the artist's desire to face past traumas and featuring interactive paintings, the installation explores and revisits memories of her mother leaving. The contemplative, calm, and intimate setting creates a safe space for those also experiencing trauma from past memories to feel comfortable and be with one's emotion.
The exhibition will be experienced with limited numbers of guests at any one time. To fully experience the installation and AR features throughout, you'll need to download an app to your smartphone, which you can do here.
A beautifully designed Zine featuring original artwork is available for purchase to complete your visit, and for you to take home with you when you leave.
There will also be a Private View on Friday 23 June at 7.30pm, featuring an introduction from the artist and a bar serving refreshments. We recommend attendees of the Private View also book a 15-minute slot, to experience the installation in a less-crowded environment.
Downpour is made possible with the support of a microgrant through Sydenham Arts' START: Creative Futures Programme.
Please note: The exhibition space is fully accessible, though the space is dimly lit throughout. Please let us know in advance if you have any access issues. The exhibition is suitable for all ages. Children must be accompanied at all times and throughout the installation.
Please book your 15 minute timeslot. If the exhibition is particularly busy, you may have to wait a short while.
Installation open between 6pm-9pm
To book, follow the link above and choose your preferred 15-min time slot.