Drawing from Plant Life: Botanical Illustration Workshop
The workshop is an introduction into the practice of botanical illustration.
Date

Sun September 17, 2023 1:00PM

Location

16. Forest Hill School
Book Now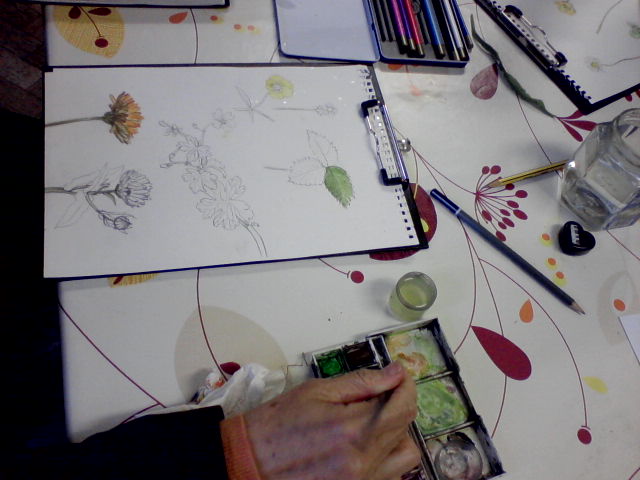 Overview
The aim is to have observed and learned how to carry out some of the graphic techniques used by botanical artists. Then, to spend approx. an hour drawing and applying colour to a sketch made by direct observation of the plants available. By the end of the session participants will be able to take away their work . Reference material and examples will be available. Paper, pencils, rubbers, sharpeners and water based colour will be available. People are welcome to bring their own sketch book and materials and their favourite plant if they wish. If time is limited people aren't obliged to stay the duration.  Open to ages 13 yrs and above. All welcome no experience needed. To book a place email alison.day54@gmail.com. Places limited to 8 . Cost £15 cost taken during the class.