Film: Mad Max- Fury Road
March's film celebrates a powerful female lead (Charlize Theron) and supporting actors (Rosie Huntington-Whitely, Riley Keough, Zoe Kravitz, Abbey Lee and Courtney Eaton) as part of  Women's History Month, in  George Miller's Mad Max- Fury Road.
Date

Fri March 31, 2023 7:30PM

Location

The Sydenham Centre, 44a Sydenham Road, SE26 5QX
Book Now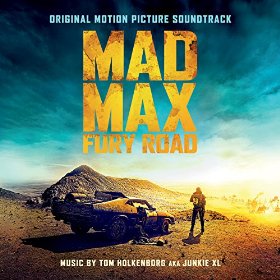 Overview
The fourth instalment in the franchise bucks the film industry's trend of struggling sequels, with the highest grossing box office of all instalments, and it's no wonder, with spectacular plot, visuals and casting.
An apocalyptic story set in the furthest reaches of our planet, in a stark desert landscape where humanity is broken, and almost everyone is crazed fighting for the necessities of life. Within this world exist two rebels on the run who just might be able to restore order. There's Max (Tom Hardy), a man of action and a man of few words, who seeks peace of mind following the loss of his wife and child in the aftermath of the chaos. And Furiosa (Charlize Theron), a woman of action and a woman who believes her path to survival may be achieved if she can make it across the desert back to her childhood homeland.
This film contains flickering or flashing lights that may affect those with photosensitive epilepsy.
All our film screenings will be following the very latest government guidance on Covid-19 safety, and as new announcements are made we will ensure you are kept up to date with the latest guidance for attending our screenings.
Please respect others and maintain social distancing wherever possible.
Film screenings take place at The Sydenham Centre, 44a Sydenham Road, SE26 5QX. Doors open 7pm, Film Screening starts 7.30pm.
Tickets £6.50
Refreshments and bar are available at the venue.