Film: Persepolis
Film Club is back with a special Street SmART screening of the Oscar and BAFTA-nominated animated film, Persepolis, by Marjane Satrapi and Vincent Paronnaud.
Date

Thu November 30, 2023 7:30PM

Location

The Sydenham Centre, 44a Sydenham Road, SE26 5QX
Book Now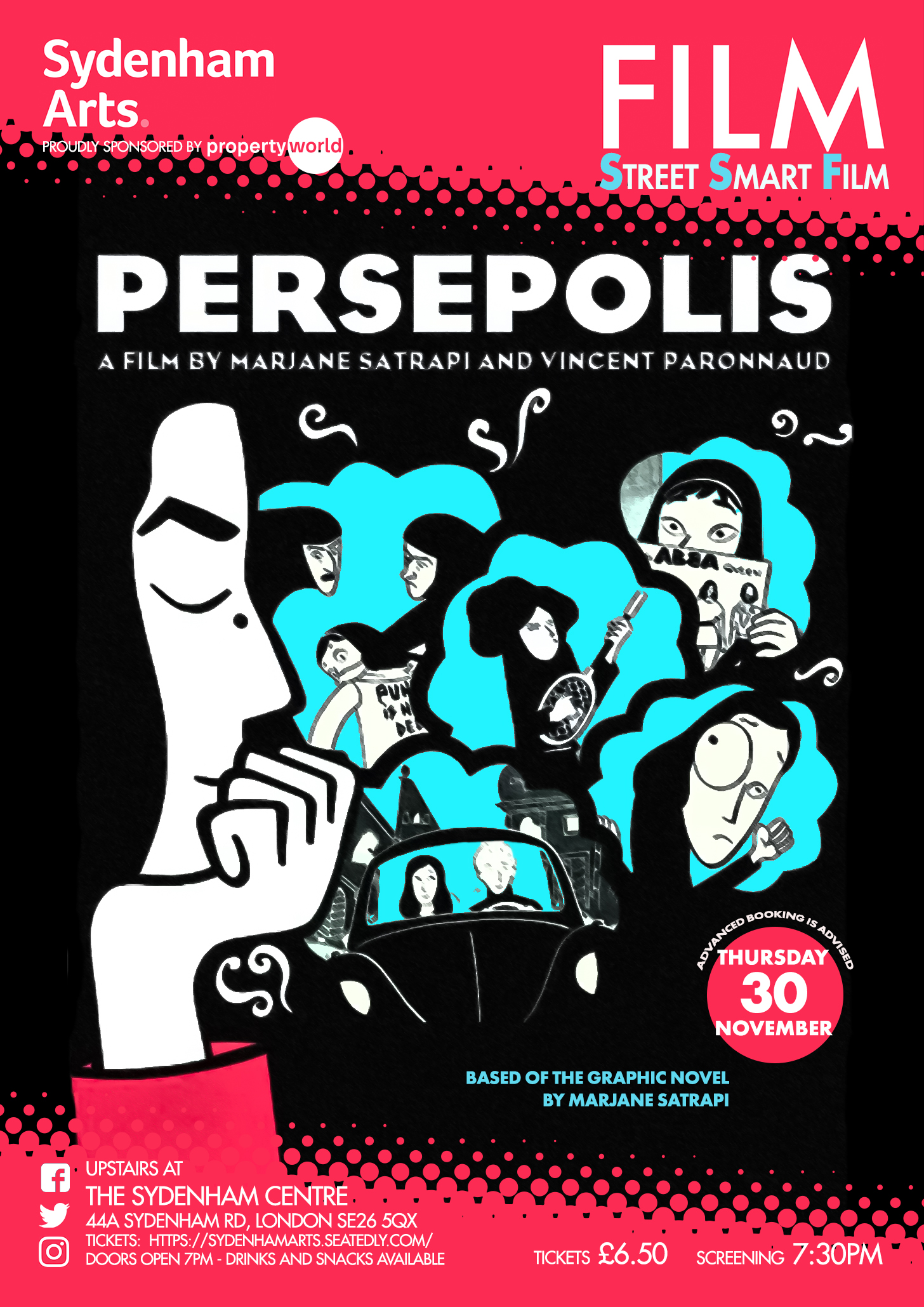 Overview
This month our film is Persepolis, a stunning coming of age drama that explores themes of freedom and cultural movements through the lens of Marjane Satrapi's autobiographical graphic novel. Written and directed by Satrapi in collaboration with Vincent Paronnaud, this film adaptation marks a historic moment as Satrapi became the first woman in the history of the Oscars to be nominated for Animated Feature Film for her work on Persepolis. The film is shot entirely in black-and-white and uses traditional animation techniques, resulting in a timeless and visually striking palette. Persepolis is a beautiful film that is intelligent, witty, joyful, bittersweet, melancholic, and tragic all at once, making it a must-see for anyone who appreciates cinema.
Please respect others and maintain social distancing wherever possible.
Film screenings take place at The Sydenham Centre, 44a Sydenham Road, SE26 5QX. Doors open 7pm, Film Screening starts 7.30pm. Seating is unallocated.
Tickets £6.50
Refreshments and bar are available at the venue.