Film: The Hitchhiker's Guide to the Galaxy
For this month's film screening of the Hitchhiker's Guide to the Galaxy, we've joined forces with the Kirkdale Bookshop. After the screening, we'd love you to stick around for a glass of wine to discuss the film and the book. It's a classic you may already have in your bookcase, but if not, do pop over to the Kirkdale Bookshop and grab a copy if you're interested in reading the book ahead of the screening.
Date

Thu May 26, 2022 7:30PM

Location

The Sydenham Centre, 44a Sydenham Road, SE26 5QX
Book Now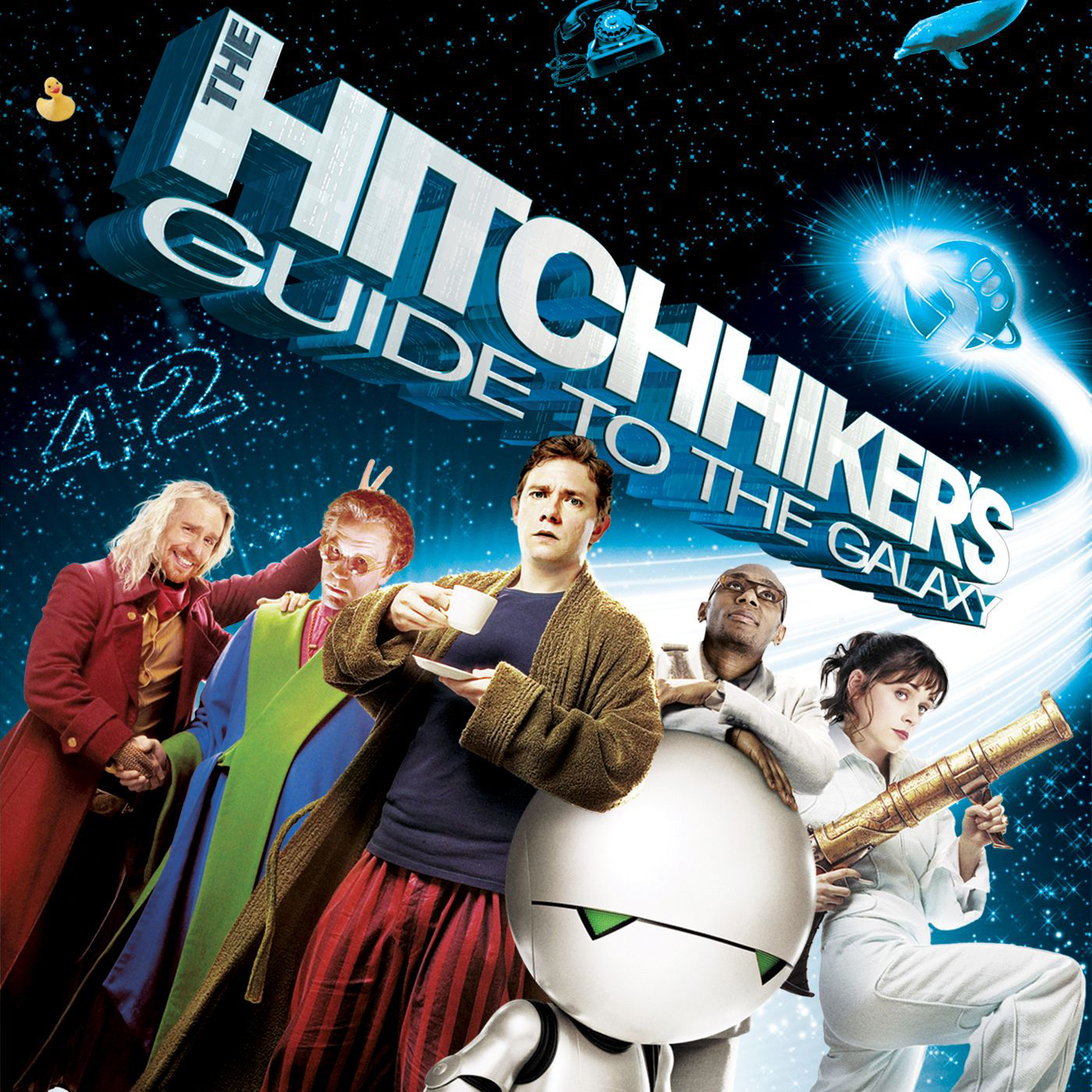 Overview
"Arthur Dent (Martin Freeman) is trying to prevent his house from being bulldozed when his friend Ford Prefect (Mos Def) whisks him into outer space. It turns out Ford is an alien who has just saved Arthur from Earth's total annihilation. Ford introduces Arthur to his myriad friends, including many-headed President Zaphod Beeblebrox (Sam Rockwell) and sexy refugee Trillian (Zooey Deschanel). Arthur makes his way across the stars while seeking the meaning of life, or something close to it."
All our film screenings will be following the very latest government guidance on Covid-19 safety, and as new announcements are made we will ensure you are kept up to date with the latest guidance for attending our screenings. 
Please respect others and maintain social distancing wherever possible.
TICKETS: £6.50
Film screenings take place at The Sydenham Centre, 44a Sydenham Road, SE26 5QX.
Doors open 7pm, Film Screening starts 7.30pm.
Refreshments and bar are available at the venue.