In Sync- A Chamber and Spoken Word Concert
Continuing our unique Chamber series with enSEmble26, join us for an evening of music, poetry and spoken word collaborations.
Proudly supported by KFH Estate Agents
Date

Sat December 11, 2021 7:30PM

Location

Ken Kirby Theatre, Forest Hill School, SE23 2XN
Book Now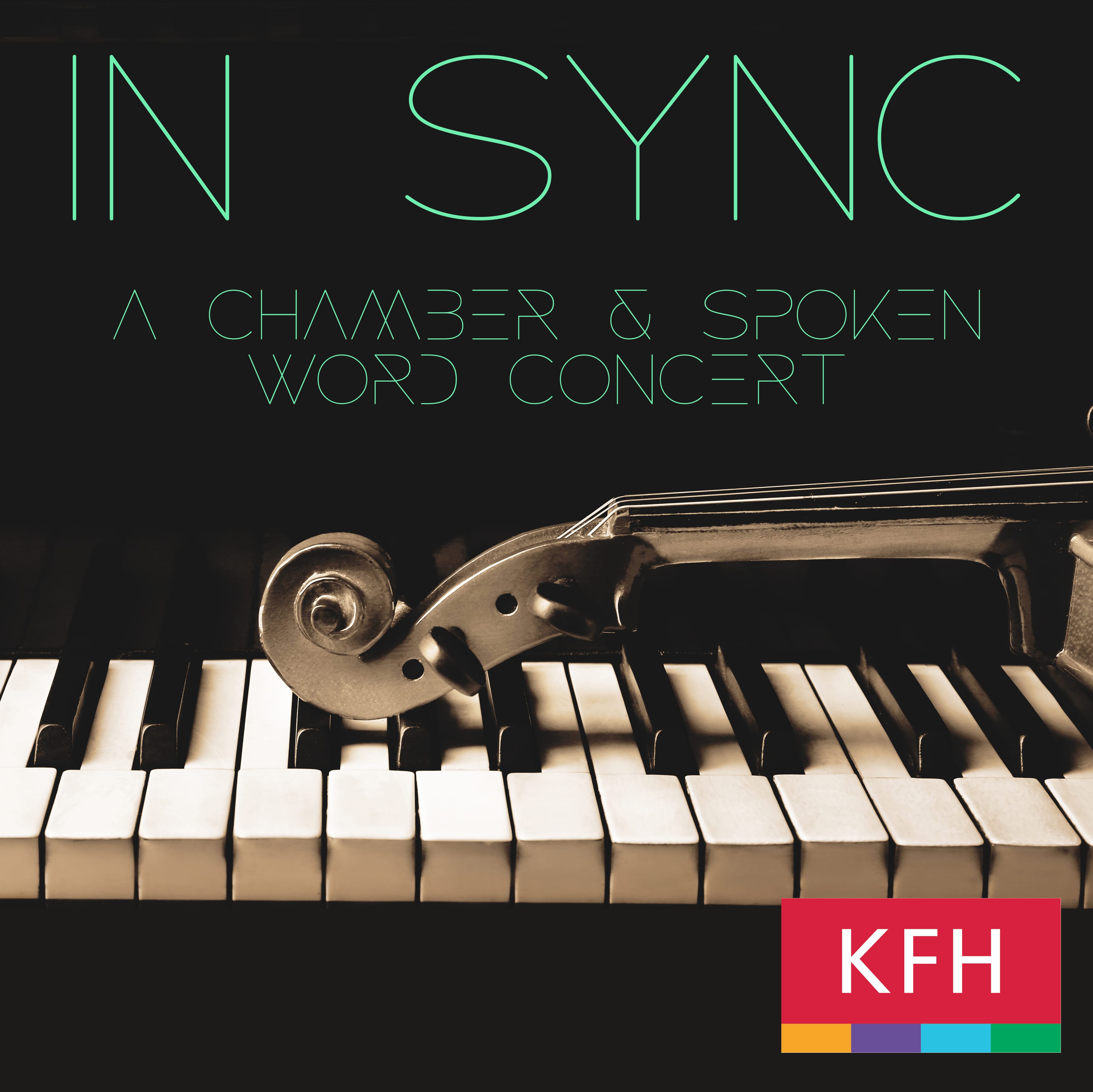 Overview
Following our visual arts mash-up in our September concert, December brings more collaborations with different genres.
Eleanor, Ellie and Tom from enSEmble26 have selected music synonymous with themes of togetherness. Collaborating alongside poetry and spoken word artists Mark 'Mr T' Thompson, Steve Tasane, Isabel White and Esme Allman, the programme will explore the connections between written, spoken and musical dialogues, exploring the ways we interact with one another in all aspects of our lives- perhaps never more important than in a post-pandemic world.
This thematic programme of work will be presented with through narratives linking text and music, as well as some surprising an novel elements throughout the evening.
In Sync will be a truly unique take on the chamber concert format, bringing new and unexpected elements into the mix.
This event is proudly sponsored by KFH Estate Agents.
Keeping you safe...
In line with current regulations and guidance, we will be constantly reviewing our measures to keep you safe whilst attending our events. Anyone who is not exempt will be asked to wear face coverings whilst not drinking. Please be respectful and mindful that some audience members may be exempt and unable to wear face coverings.
When you book, we will automatically leave one seat either side of each group booking to keep social distancing. This is subject to change, however under current guidance there are no plans for us to alter this arrangement.
All customers are asked to take a Rapid Flow Test at Home within 24 hours of attending. If you receive a positive result, do not attend.
You will be asked to hand sanitise on entrance to the venue and are advised to wash your hands or use sanitiser regularly.