Make a concertina Artwork
Learn to make a concertina with Caroline Lee.
Date

Mon January 9, 2023 12:30PM

Location

The Sydenham Centre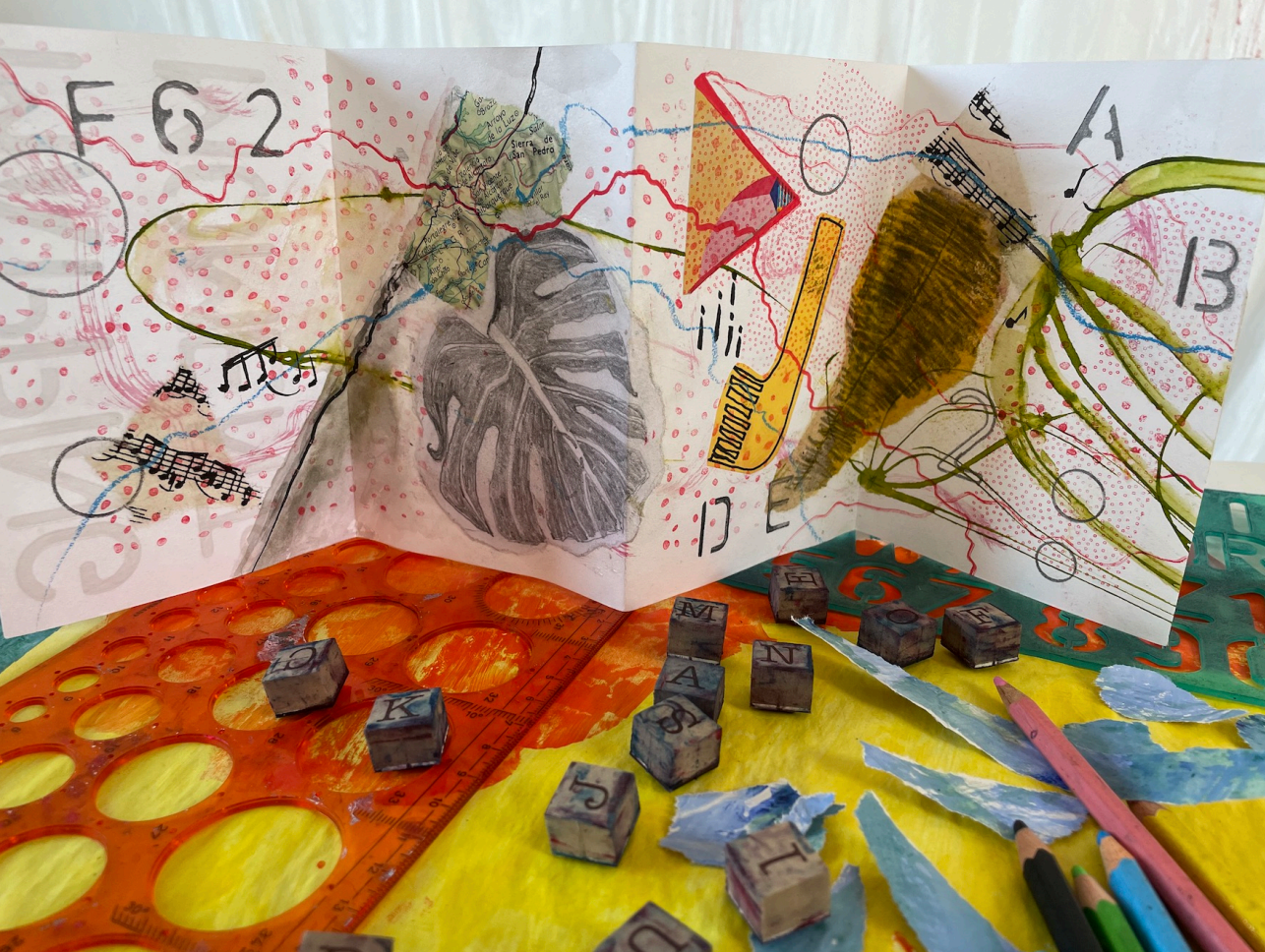 Overview
Playful experimentation with mark making, colour, texture, stencils, stamping, drawing and found fragments of text/graphics/photographs, create interesting juxtapositions. Using chance and visual improvisations have fun exploring your creativity in a group setting.
To join this workshop simply drop in on the day, or email enquiries@sydenhamarts.co.uk - this helps us know how many people to expect.