Street SmART - Making a Feminist Art Tapestry
Following the International Women's Day Feminist Art Collage Workshop, we are meeting again to sew our work into a "Tapestry".
Date

Thu May 11, 2023 5:00PM

Location

On the Hoof, 23 Sydenham Rd, London SE26 5EX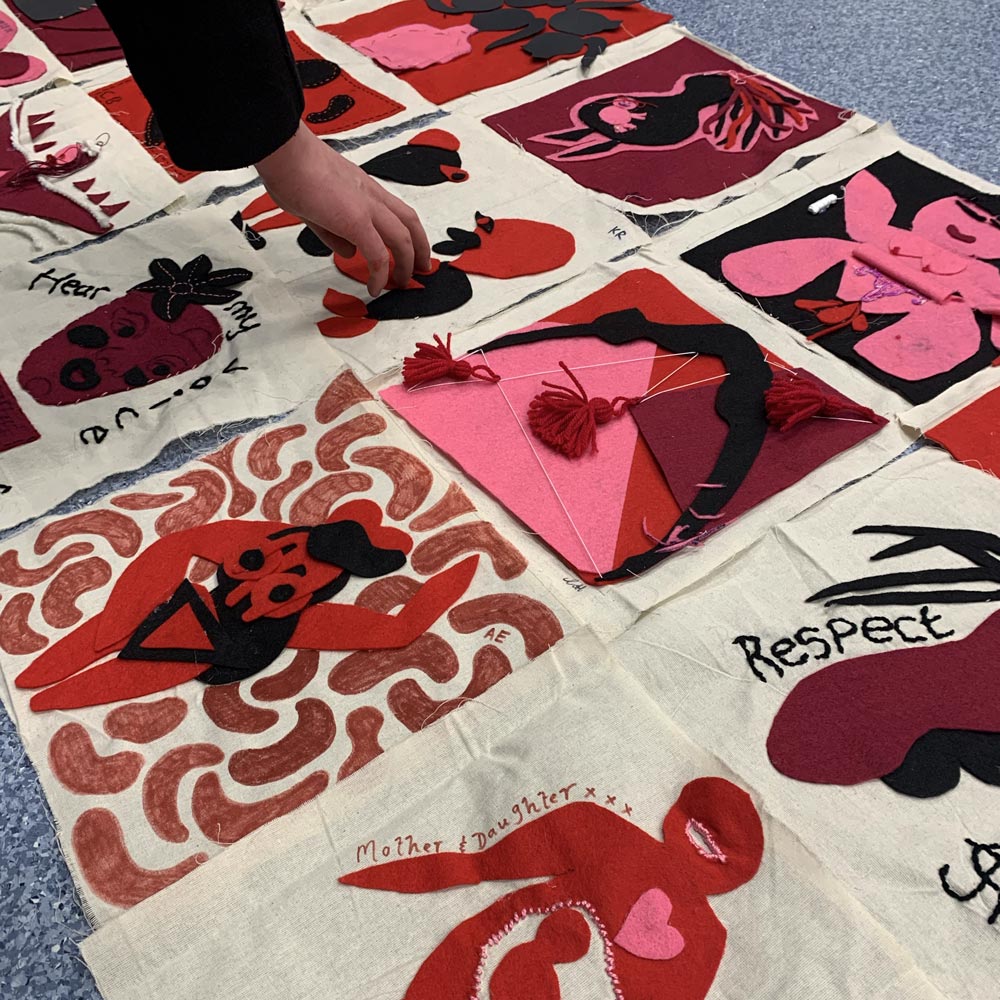 Overview
To celebrate International Women's Day, come along to our creative workshop exploring feminist art through a variety of mixed media collage on textile. 

What will we do?
On the 8th of March, we got together for International Women's Day and created some fantastic collages using bold shapes and silhouettes, with techniques taught by artist Amelia Grace Eve.
We're meeting again to put everyone's individual work together as a big Tapestry to form our feminist mural!

When and where are we meeting?
Thursday, 11 May - 5:00 - 8:00PM
On the Hoof, 23 Sydenham Rd, London SE26 5EX

How much does it cost? 
This is a free event – We do not want anything getting in the way of people joining & creating. It's a space for women to explore their creativity and have fun! 

What's the goal of this workshop?
First and foremost... To celebrate women! And also to explore creative and artistic ways to improve safety for women in our neighbourhood. 

Please email jenny.esanto@sydenhamarts.co.uk to RSVP or if you have any questions.