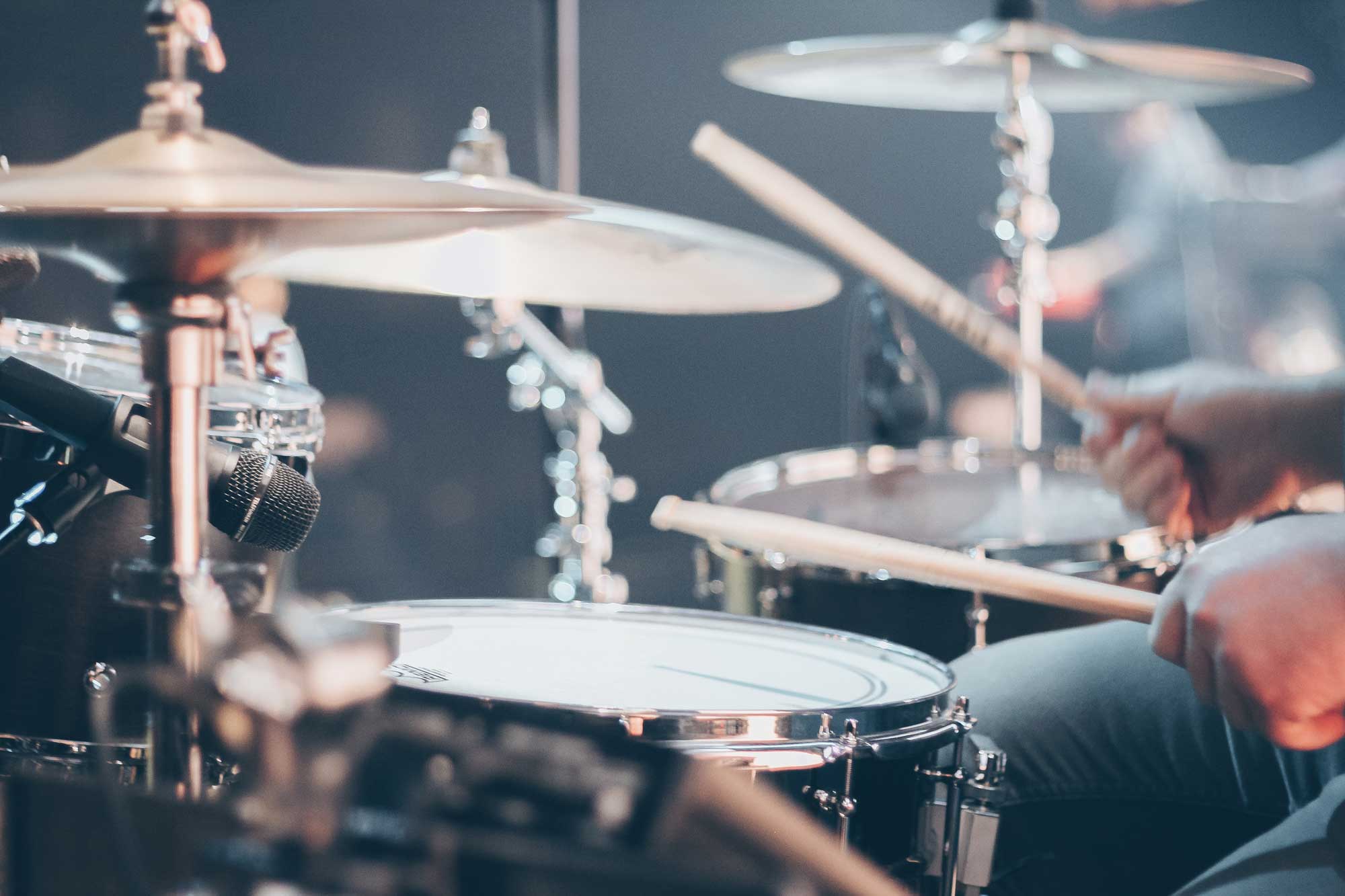 START: Creative Futures Programme - Music
Our innovative programme supporting young creatives into the industry with skills, mentoring and other exciting opportunities.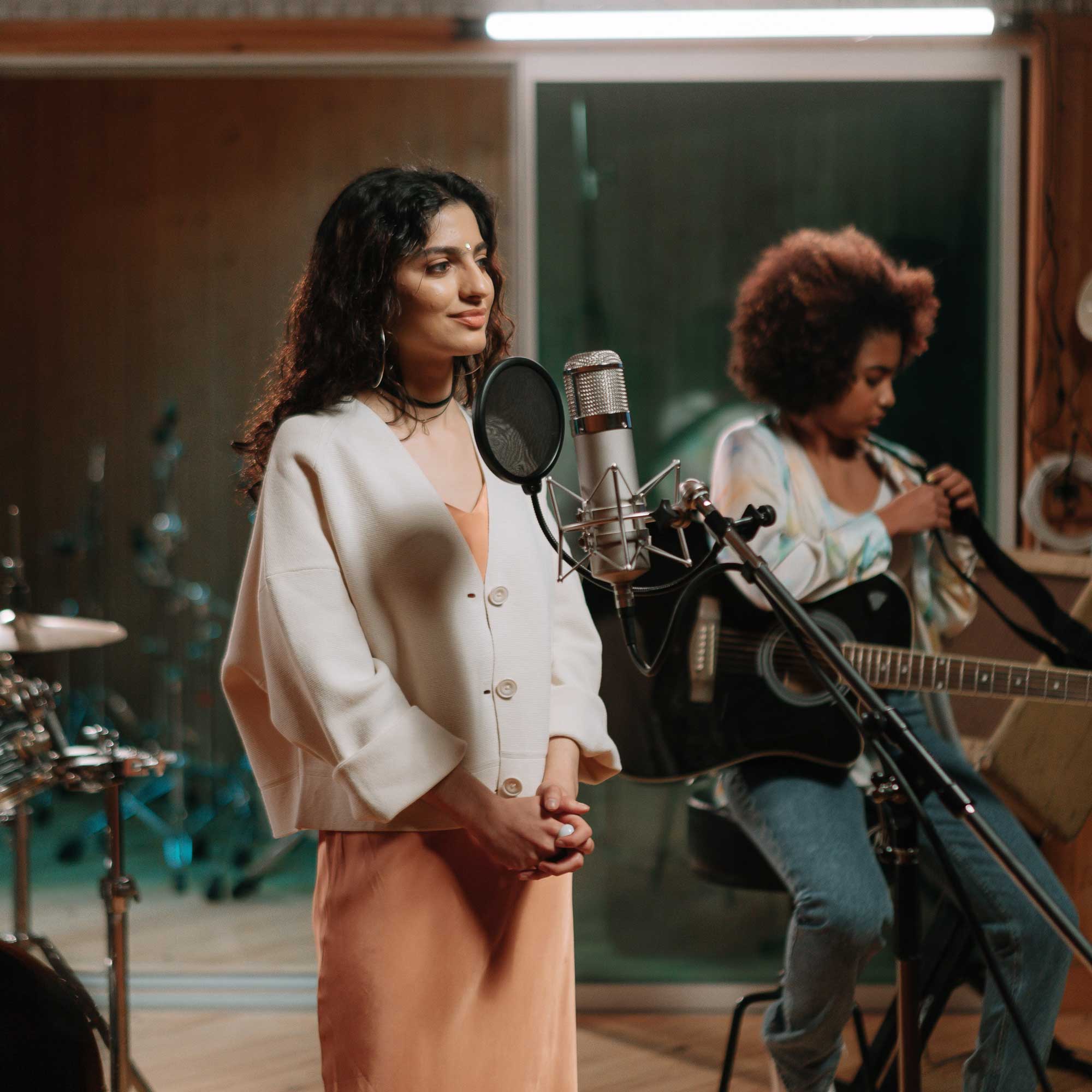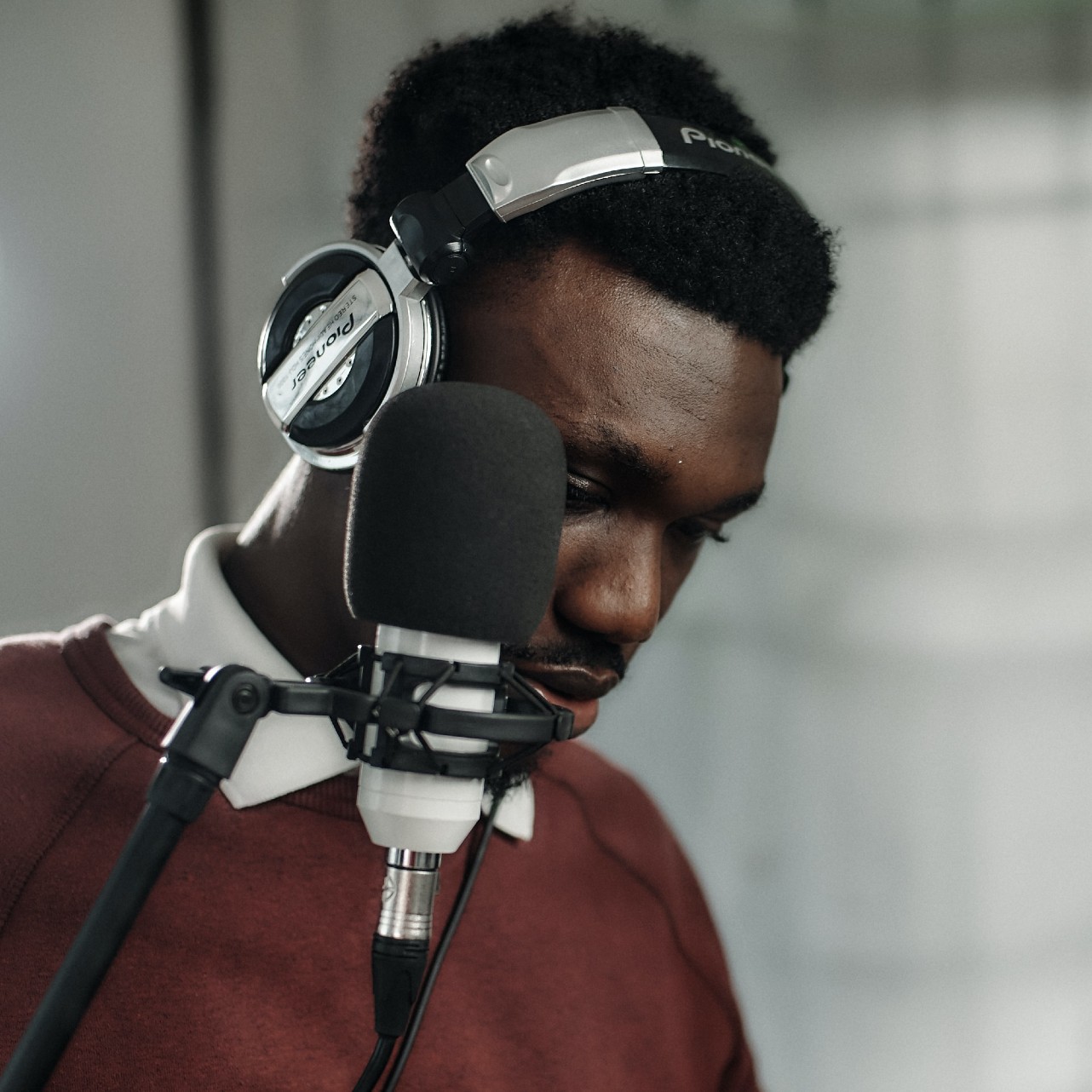 In May 2023, we're offering a small group of young people (18 - 25yo) the opportunity to join a 6-week programme of workshops, mentoring, and the chance to apply for a £500 micro grant from Sydenham Arts to produce something alongside us.
Working with our partners and leading music charity Lewisham Music, this programme will give access to:
Expert training 
The workshops will be led by leading professionals across the music industry, including those working in audio production, performance, education and music business.

Practical experience 
The workshops will run at Lewisham Music's music venue. You will have access to our recording studio and live band rooms. as well as get hands on experience using the tools, software and equipment you will need to be familiar with for a career in sound.

Collaborative and career-focused 
As part of an active community of young creatives, you will have great opportunities to network, as well as the opportunity to speak with industry professionals working across the industry.

WORKSHOP DATES
Intro Session & Audio Production Workshop
Mon, 13 Mar 2023, 12- 4 pm
Led by industry professionals Drew and Kwake into producing music and editing audio. The participants will learn how to record live instruments, how to create drum patterns, how to chop samples and edit and manipulate melodic loops. This workshop will give you an opportunity to explore both recording live sounds and editing audio in a studio environment. 

Session 2 – How to build a portfolio career in music
Mon, 20 Mar 23, 2pm - 4pm
Led by Rahel Debebe-Dessalegne. How can you balance your creative work or day job with a side hustle, freelancing or music education projects?
Hear from a leading music professional about building a portfolio career and the opportunities to pursue a music career with social purpose, how to set up a freelance side-hustle and how to combine freelance and employee life successfully.
Join singer, songwriter and composer Rahel Debebe-Dessalegnewhohas played alongside some of the modern music world's greatest musicians and producers. From Matthew Herbert to Floating Points and Nitin Sawhney, as well as having her vocals feature on tracks from the likes of Eric Lau, Blue May and Graham Coxon; and touring with her own band Hejira.
Rahel also supports emerging artists at The Roundhouse and a wide range of other arts organisations. Rahel will share her journey and experiences in building a career, as well as give some advice and guidance around navigating the work of work as a freelance creative. This will be a safe space to ask questions and explore your future journey.

Session 3 – Understanding your rights – Copyright and Royalties
Mon, 27 Mar 23, 2pm - 4pm
Led by Jessica Craig and Graham Jackson. It's important for you as a musician to understand their rights when it comes to collecting the royalties you are owed. To make things clearer, you will have the opportunity to hear from a music business professional, giving you a practical introduction to UK copyright law and royalty payments. A safe space to ask your questions and get to grips with some top tips.
At this session, Jessica Craig and Graham Jackson from the Musicians' Union will provide guidance on who gets a cut of what when musicians collaborate. Topics to be covered during the session include: publishing rights, master rights, performers' rights, and working with record producers. Questions that will be answered during the session include: Who can claim to be a co-writer? Who owns the sound recording? How does a performer on a record earn money? And what cut does a record producer get?

Session 4 - Funding & Mentor Matching
Mon, 3 Apr 23, 3:30pm - 6pm
Led by James Hodgson. We will cover the things you need to make your work/projects happen, alongside the creative process to make sure everything runs well, and fundraising to get your project off the ground.


Session 5 - Project Presentations
Mon, 18 Apr 23, 3.30pm - 6pm
All participants will have the opportunity to present their project and a funding application for a £500 micro-grant. For your project to be funded, it must result in a final public-facing piece of work, to be included in the Sydenham Arts Programme. We will also match as many of you as possible with one of our volunteer mentors.

LOCATIONS
Sessions 1, 2 & 3 
Lewisham Music, 1st Floor The Fellowship Inn, Randlesdown Road, Lewisham SE6 3BT.

Sessions 4 & 5 
The Sydenham Centre, Sydenham Rd, London SE26 5QX.
Apply Today
We'd love to hear from you!
To sign up, please fill in the form below with a brief message about yourself and what you hope to achieve by joining the START Music Programme.