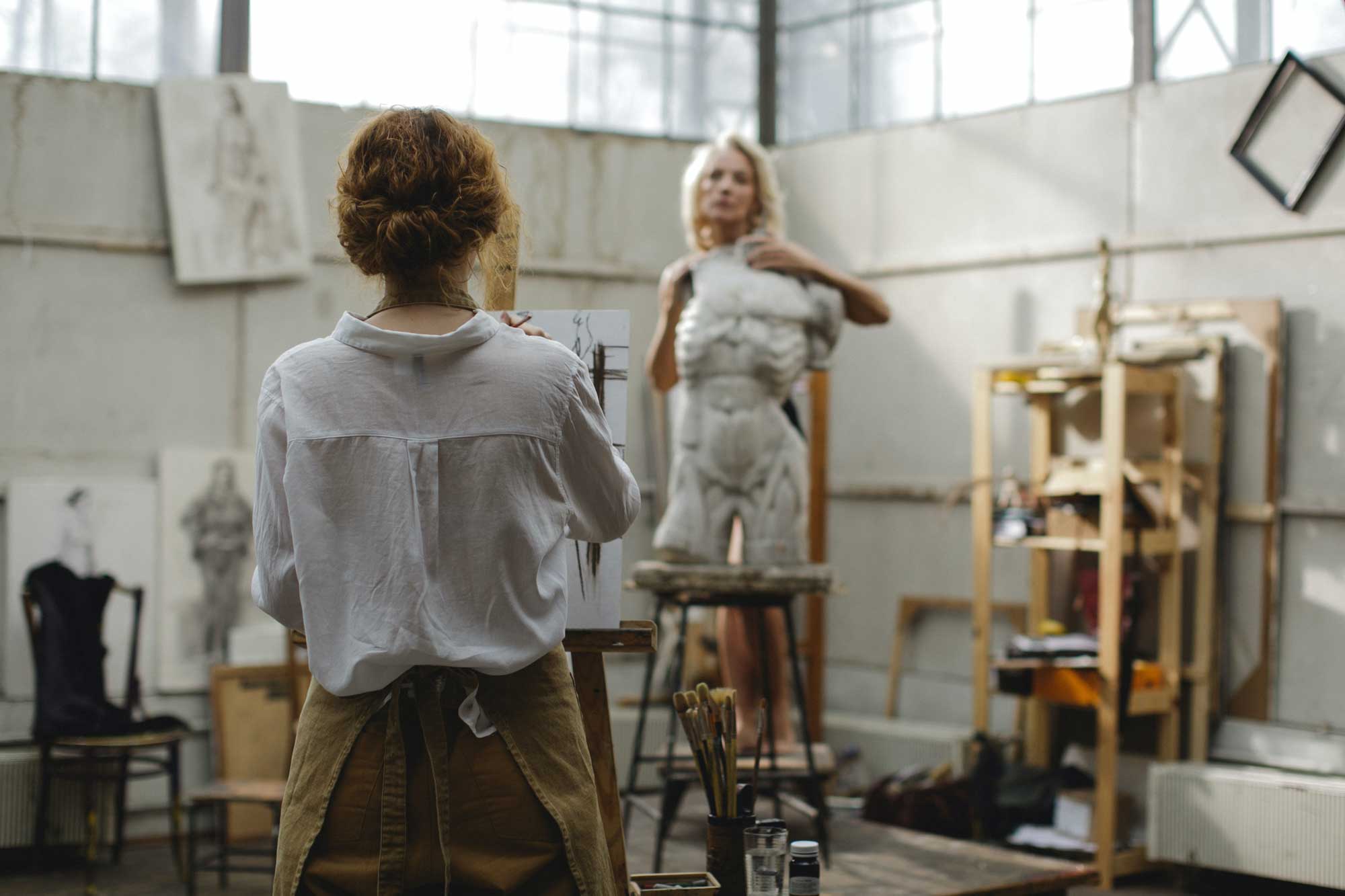 START: Creative Futures Programme - Visual Arts
Our innovative programme supporting young creatives into the industry with skills, mentoring and other exciting opportunities.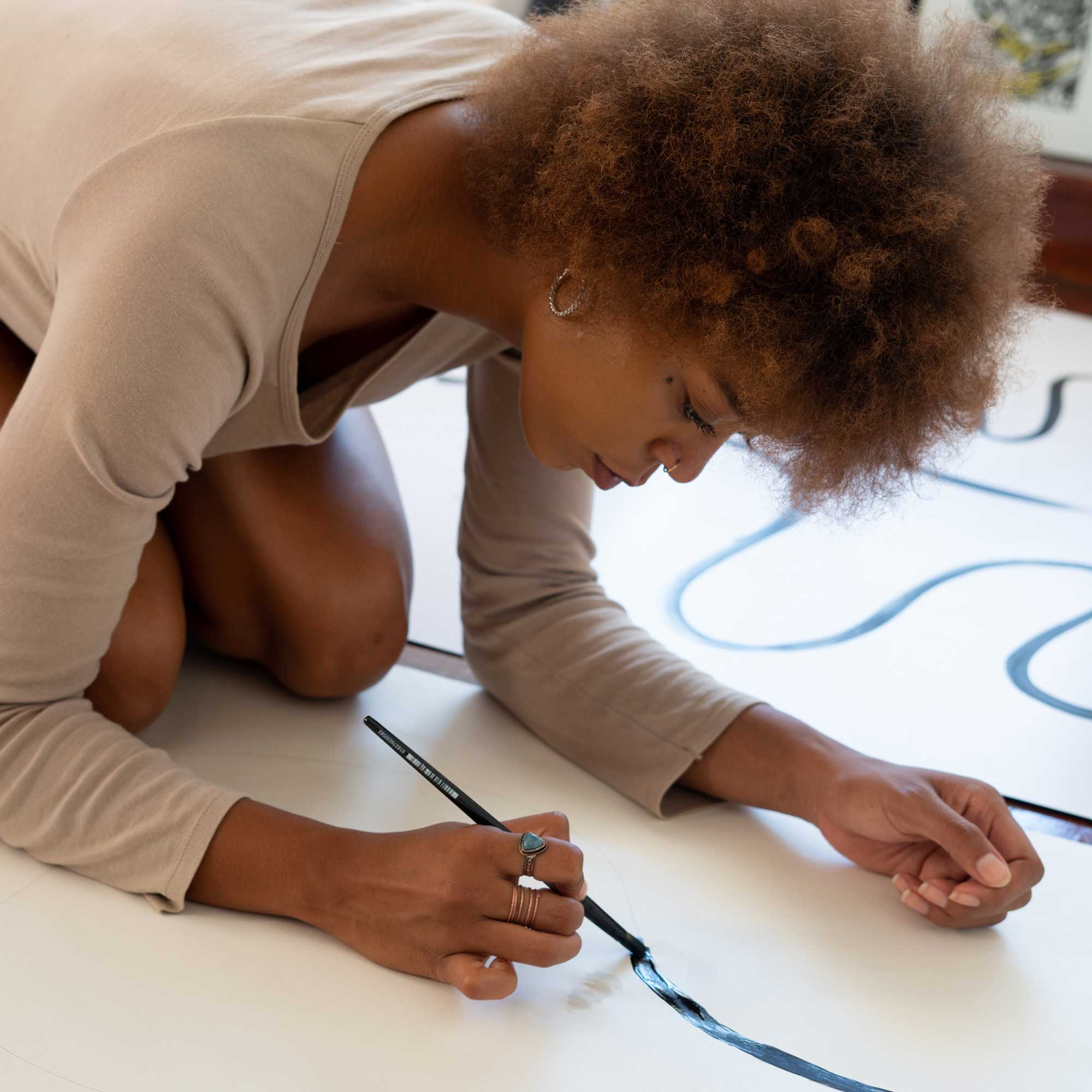 Join the Visual Arts Programme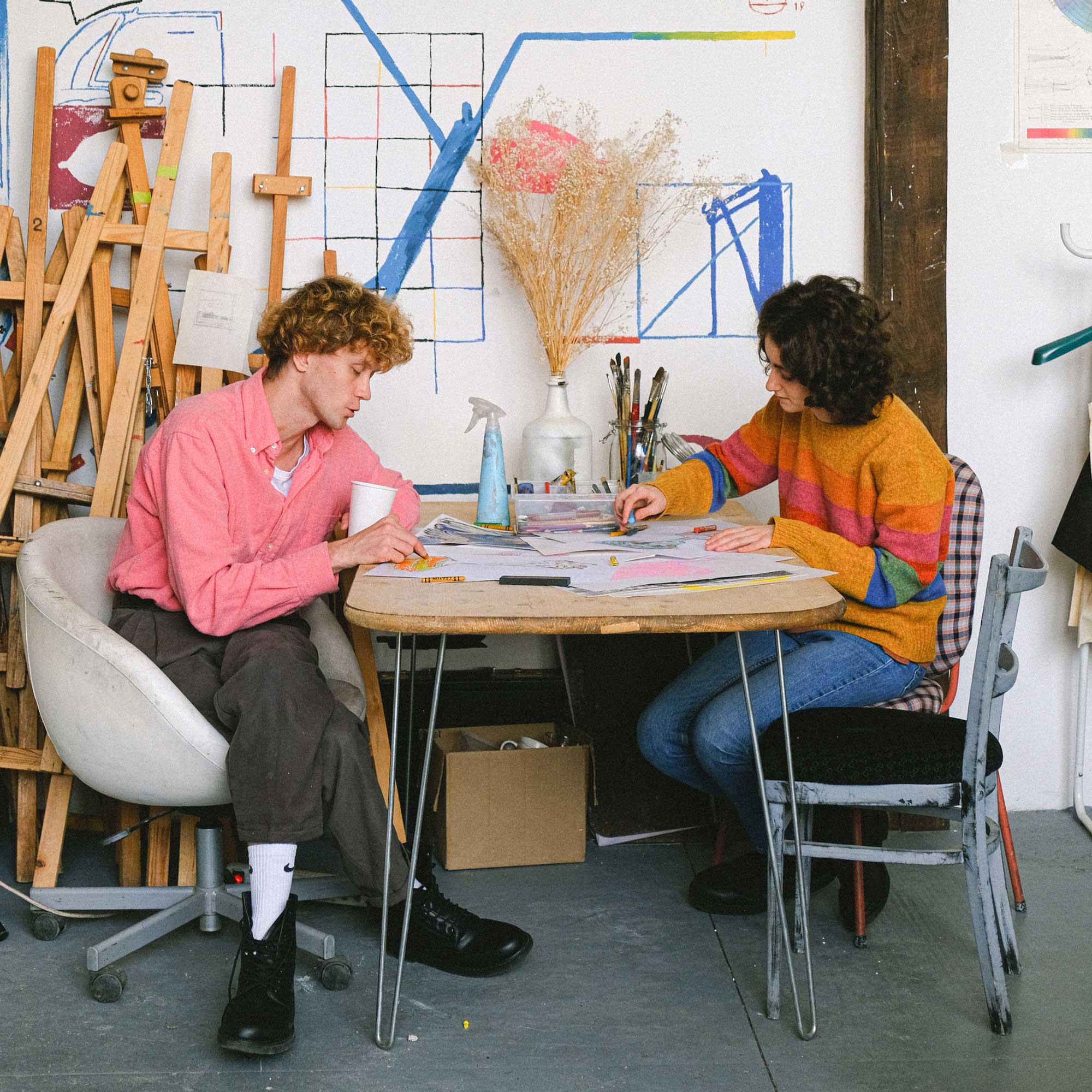 In January 2023, we're offering a small group of young people (18 - 25yo) the opportunity to join a 6-week programme of workshops, mentoring, and the chance to apply for a £500 micro grant from Sydenham Arts to produce something alongside us.
Workshop Dates
Session 1 -Intro Session & Making Marks through Play and Movement.
Mon, 23 Jan 2023, 3.30pm - 6pm
Led by Nitesh Patel. This workshop will give you an opportunity to playfully make marks on a large scale collaborative piece. This will involve using a variety of instruments to make marks in paint, working together in a fun game to produce a piece unimaginable and unplanned to learn about the importance of fun and play within the creative process. Expect to Splish Splash and Splosh with paint! And dress accordingly!
Nitesh Patel is a visual artist whose work revolves around expressive mark making, often capturing the movement of musicians, dancers, and nature.
Session 2 - Beat Blank Page Fear
Mon, 30 Jan 23, 4pm - 6pm
Led by Jasmine Waldorf. We will be talking about the radical history of zines and make our own mini zine guides to help keep us inspired throughout winter months. Come and use collage, stamps, stickers and the mighty pen to create a pledge to your practice. We all get white page fear, a mind blank when faced with a blank piece of paper… This workshop will give you the time and space to create your own personal zine to fight that feeling!
What is a zine ? a Zine, pronounced "Zeen" is a self published mini magazine. Rough and ready and often made using cut and paste collage and photocopiers, this form of self-publishing is rooted in punk and anti-establishment history. It's a way to publish ideas or represent opinions that mainstream magazines dont show! It's your own maga-Zine, your chance to share anything and everything you want to with the world!
Jasmine Waldorf is an analogue photographer, visual artist and Zine maker.
Session 3 - Drawing with Wire
Mon, 6 Feb 23, 4pm - 6pm
Led by Heidi Seetzen. In this workshop you will be introduced to working with wire, to create 3 dimensional 'drawings'. We will look at the work of wire sculptors such as Calder and Oliveira to think about different techniques and ideas. Then you will move on to working on your own project.
Heidi Seetzen is a local artist and sculptor. She trained at the London Art Academy and works in both cement and wire to create figurative sculptures that explore the fragility of human experience.
Session 4 - Funding & Mentor Matching
Mon, 13 Feb 23, 4pm - 6pm
Led by James Hodgson. We will cover the things you need to make your work/projects happen, alongside the creative process to make sure everything runs well, and fundraising to get your project off the ground.
We will also match you with one of our volunteer creative mentors, who will help you create your project presentation.
Session 5 - Project Presentations
Mon, 20 Feb 23, 3.30pm - 6pm
All participants ​​will have the opportunity to present their project and a funding application for a £500 micro-grant. For your project to be funded, it must result in a final public-facing piece of work, to be included in the Sydenham Arts Programme.\
All sessions will take place at The Sydenham Centre, Sydenham Rd, London SE26 5QX.
Apply Today

We'd love to hear from you!
To sign up, please fill in the form below with a brief message about yourself.
Remember to include the name of the programme you're applying for - Visual Arts - and how it will help you kickstart or develop your career and learning.
We receive a large number of applications for the Creative Futures programme, so please apply early.